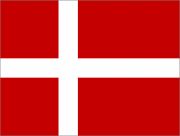 (Se kort i bunden af siden)
Skinnecyklerne udlejes normalt kun i perioden 1. marts – 31. oktober, da cyklerne klargøres til den nye sæson om vinteren. Ved henvendelse kan de udlejes udenfor sæson.
VSVMJ klubben tjekker alle cykler 2 gange om ugen for fejl og mangler. Hvis du alligevel finder fejl og mangler håber vi du siger det til udlejnings stedet – det koster dig ikke noget og det hjælper klubben med vedligeholdelsen og de næste cyklister!
Skinnecyklerne kan forudbestilles, hvilket er meget brugt, da cyklerne især i højsæsonen tit er fuldt booket. Det kan derfor anbefales at forudbestille i god tid.
Skinnecyklerne udlejes og bookes via nedenstående adresse og telefon, hvor nøgler til skinnecykler også afhentes og afleveres. Nøglen kan også bruges til toiletvognen ved Herborg:
Astrup Købmandshandel
Højevej 25, Astrup
6900 Skjern
Tlf.: 97 36 40 10
Pris: 4 timer 150,00 DKR ; 6 timer: 200,00 DKR.
---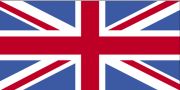 (see map at the bottom of the page)
Track bikes only for rent for the periode March 1st to October 31st, when the bikes are prepared for the new season during winter. Outside season by appointment only.
The VSVMJ club is checking all cycles twice a week for defects. Should you discover defects anyway we hope you'll tell us at the rental place – it does not cost you anything and it helps the club with the maintenance and the next cyclists!
Track bikes can be ordered in advance, which is widely used since bicycles, especially in high season, is often fully booked. It is therefore advisable to pre-book well in advance.
Track bikes for rent and booked at the following address where the keys to Track Bikes are collected and delivered. The key is also used for the toilet at Herborg:
Astrup Købmandshandel
Højevej 25, Astrup
6900 Skjern
Tlf.: 97 36 40 10
Price: 4 hours 150,00 DKR ; 6 hours: 200,00 DKR.
---

EisenbahnFahrräder zur Miete für den Zeitraum vom 1. Märts bis 31. Oktober, wenn die Fahrräder für die neue Saison in den Winter vorbereitet ist. Außerhalb Saison nur nach Vereinbarung.
VSVMJ verein prüft alle Fahrräder 2 mal pro Woche auf Defekte. Sollten Sie Defekte entdecken finden hoffen wir, dass Sie dass uns melden – es kostet Sie nichts und es hilft unser Verein mit der Wartung und den nächsten Radfahrer gast!
EisenbahnFahrräder können im Voraus bestellt werden. Es ist allgemein, da die Fahrräder vor allem in der Hochsaison verwendet wird oft ausgebucht. Es ist daher ratsam, im Voraus buchen. Frühbucher wird daher empfohlen.
EisenbahnFahrradverleih und Reservierung unter der folgenden Adresse. Der Schlüssel zum abgerufen Fahrrad und an der gleichen Stelle zurück. Der Schlüssel ist auch für die Toilette von Herborg verwendet:
Astrup Købmandshandel
Højevej 25, Astrup
6900 Skjern
Tlf.: 97 36 40 10
Preis: 4 Stunden 150,00 DKR  ; 6 Stunden: 200,00 DKR.